April 23, 2007 at 08:46 AM | categories:
cool stuff
,
michael badnarik
|
View Comments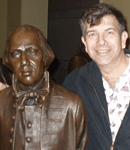 I got an email this morning from one of my favorite liberty activists: Michael Badnarik. Michael has been wrapping up a very rigourous campaign for US Congress and so we haven't heard much from him lately. But he is back and sounding better than ever!
Michael began today with his new show Lighting the Fires of Liberty on the We the People Radio Network. I wish Michael the best of luck, I feel that being an educator is one of his best roles and he will do extremely well, I'm sure of it.
Check his out podcast today!
blog comments powered by

Disqus